Talking Ty: 5 Things To Know Before You Go
Mar 1, 2023, 16:47 PM
Ty Pennington hammered his way into our collective pop culture conscious as the easy-going, quirky and creative carpenter on home improvement TV's first juggernaut design show TLC's Trading Spaces before nailing it as the megaphone-wielding host of ABC's groundbreaking series Extreme Makeover: Home Edition.


Guests of the upcoming Jacksonville Home + Patio Show will get a chance to get up-close-and-personal with the beloved carpenter and interior designer on Saturday, March 4th only at 1pm on the Fresh Ideas Stage
Before he comes to the show, here are five things to know about our favorite quirky carpenter: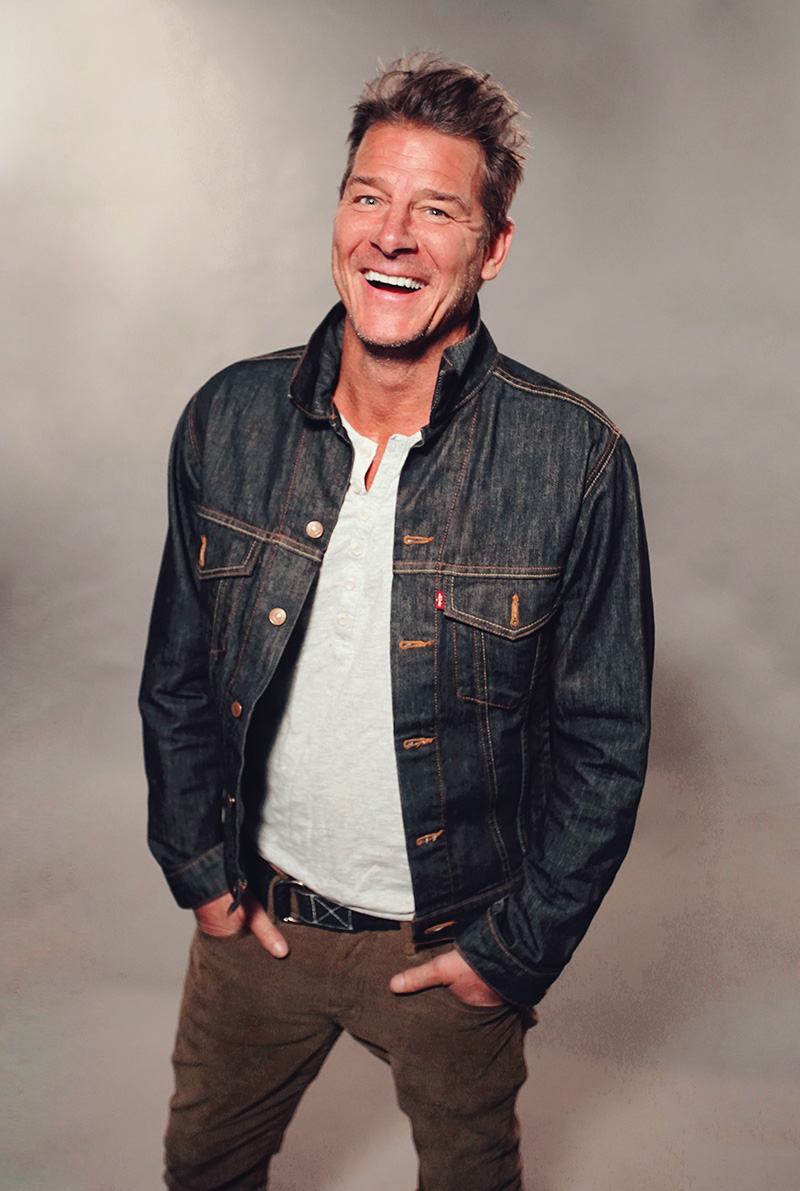 He is Self-Taught. Ty first garnered national attention as the quirky and creative carpenter on the groundbreaking home improvement series Trading Spaces, but he is a self-taught carpentry. His first big construction project as a young boy was to design and build a three-story treehouse in his backyard.


He Is Putting Down Roots in Savannah. Ty and his wife Kellee (married in 2021) are in the process of renovating a historic 1853 home in Savannah, Georgia. Ty also has homes in New York and Florida that he either built or renovated.


He is A Giver. Pennington has been recognized as a leader in the field of volunteerism for his work on Extreme Makeover: Home Edition and his role with Abod Shelters, an international charity that provides sustainable, humane housing for homeless and impoverished city dwellers, and recently in the rescue and revitalization of our ocean's coral reefs with the Plant a Million Corals project.


He Is An Author. Pennington's book How Good Design Can Change Your Life (Simon & Schuster) is an intimate look at Ty's design inspirations with décor advice and tips. It followed his New York Times bestseller Ty's Tricks (Hyperion), which is part reference and part behind-the-scenes in Ty's own home, which he completely remodeled himself. And his most recent book Life to the Extreme details his initial struggle with, and story on how he overcame, the challenges of living with ADHD.


He Is A Collaborator. He launched the Ty Pennington Impressions fabric line with Westminster Fabrics, a flooring line with Lumber Liquidators, and Pennington's Ty Pennington Style was one of the most popular brands at Sears for 16 consecutive years. His latest collaboration can be found nationwide within At Home stores where you can bring Ty's designs into your home with artwork, furniture, and a variety of textiles and décor that show off his style.



For more information on Ty's appearance at the Jacksonville Home + Patio Show, please visit Features of the Jacksonville Home and Patio Show (jacksonvillespringhomeshow.com).