Prepping for a New Pet with our Pet-A-Palooza Feature
Looking to add a new, four-legged member to your family? Join us for a Pet-A-Palooza at the Jacksonville Home + Patio Show! Animal lovers can come together on Saturday, March 7, 2020 from Noon to 4 p.m. for ACPS pet adoptions and all things pets! The City of Jacksonville Animal Services will be onsite for pet adoptions and other local pet vendors will showcase great gear for furry friends. Show attendees are eligible for FREE pet adoptions (a $20 city license required for Duval County residents).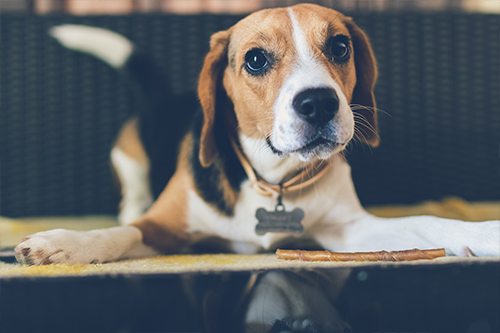 As we wait for the Pet-A-Palooza and the weather starts to heat up again after the long weeks of winter, it's good to remember all pets are susceptible to life-threatening illness and injuries due to overheating. Jacksonville's ACPS (Animal Care and Protective Services) has some warm weather tips for your pets:

High Temps

Provide your pets with plenty of fresh, clean water. Pets can become dehydrated quickly and can't regulate their body temperature easily with their fur coats! Fresh water is a must.
Know and be on the lookout for overheating symptoms -- heavy panting, excessive drooling, increased/warm body temperature.
Never leave your animals alone in a parked vehicle. The temperature inside the car can sky-rocket quickly while sitting in the sun.
Limit the time your pet is on hot asphalt/concrete which can injure or burn its paws. Consider taking your walks on grassy surfaces to save their paws.
Rainy Days
When it's raining cats and dogs, follow these tips from the City's ACPS (Animal Care and Protective Services) team to keep the gray skies away:
Pets can get bored quickly if they can't go out for a walk or to play. Plan ahead by finding ways to entertain them and keep playing indoors
If they must go outside, keep them clear of large puddles, and thoroughly dry them, clean their paws and check their coat for any debris, upon your return indoors
Not all pets love fashion, but those that do have access to:

PET BOOTIES - You might want to consider pet water boots, particularly for dogs with furry paws
PET RAINCOAT - Raincoats designed for pets can be helpful, especially in downpours. Most are designed to cover the animal's body, keeping them warm and their fur dry. (Make sure your pet is comfortable before using)
For more information on the city's Animal Care and Protective Services department and adoptable pets, please visit them
HERE
. For more information on the Pet-A-Palooza and the show, please visit
our site
and join us in the courtyard of the Prime Osbourn Convention Center on March 7 to find your forever puppy!
Feb 19, 2020, 21:16 PM